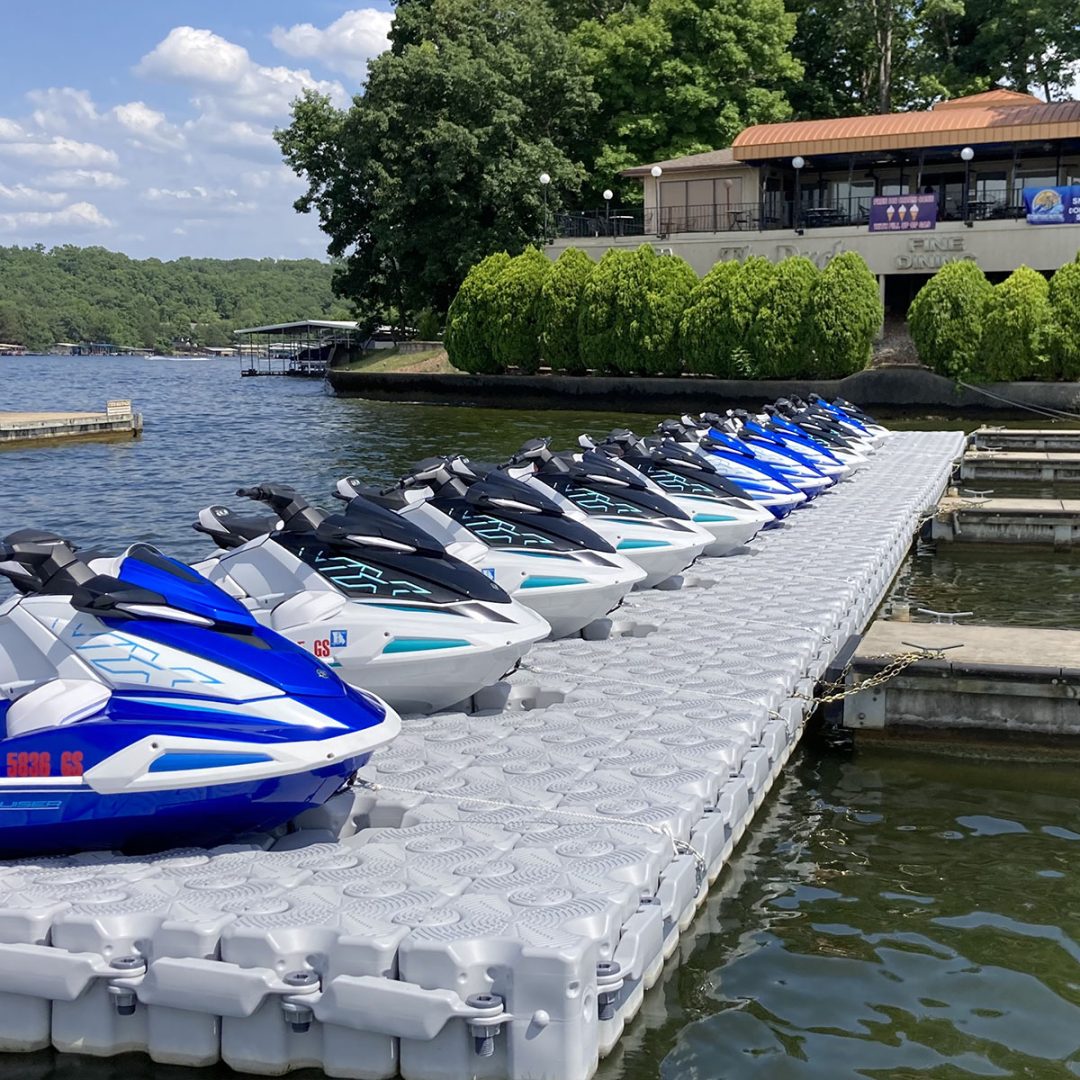 Best water equipment on Lake of the Ozarks!
Are you looking for some exciting equipment to make the most out of your Lake of the Ozarks experience?
Look no further than Scooters Rental! We offer top-of-the-line Yamaha 2022 VX Cruiser, Tritoon Crest 240, H.O. Watersports tubes, and water safety equipment rentals.